We have informed you several times over the past few months about potential security risks in Parallels Plesk Panel. Today we want to revisit this topic and draw your attention to a security advisory from Parallels.
Accordingly, it cannot be ruled out that your Parallels Plesk Panel server was already compromised before you applied the necessary patches. Parallels therefore strongly recommends installing the latest micro updates for your Plesk panel and activating the auto-update function. The micro update contains a script that detects and removes known malware. After installing the micro update, it should be carried out automatically within 24 hours. In the KB article listed below you will find all important information and the possibility to run the malware removal script manually: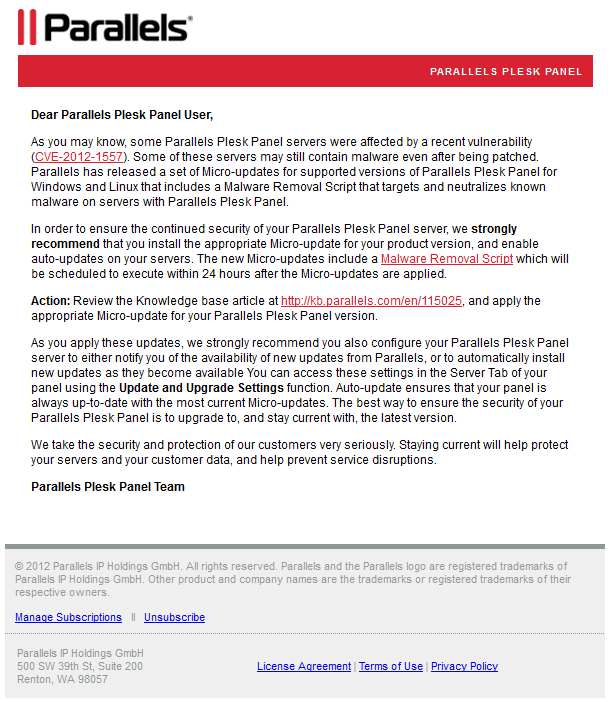 If you have any questions about this notice or if you need help updating your Plesk panel, our support will of course be happy to help.
Your blog team from webtropia.com