As of now, you will find new netNAS offers on our website to expand our root server products www.webtropia.com -> IP addresses and extensions!
For our Enterprise 2.0 servers we have launched a completely new netNAS product line with the name "Premium netNAS". Behind this name is our new netNAS generation from the manufacturer Synology. The following products are now available here:
Premium netNAS (2 x 2.000 GB) - Raid 0,1 € 50,00 per month
Premium netNAS (4 x 2.000 GB) - Raid 0,1,5,6,10 € 75,00 per month
Premium netNAS (4 x 3.000 GB) - Raid 0,1,5,6,10 € 100,00 per month
In addition to the large storage space, hot-swap hard drives and the numerous raid levels, the Premium netNAS convince with the following functions:
- iSCSI support
- Virtualization support from e.g. VMware, Citrix and Hyper-V
- LDAP
- Windows ACL
- File shares for Windows, Mac & Linux
- antivirus
- WebDAVC and CalDAV support
- cloud services
- DSM administration tool for convenient administration of apps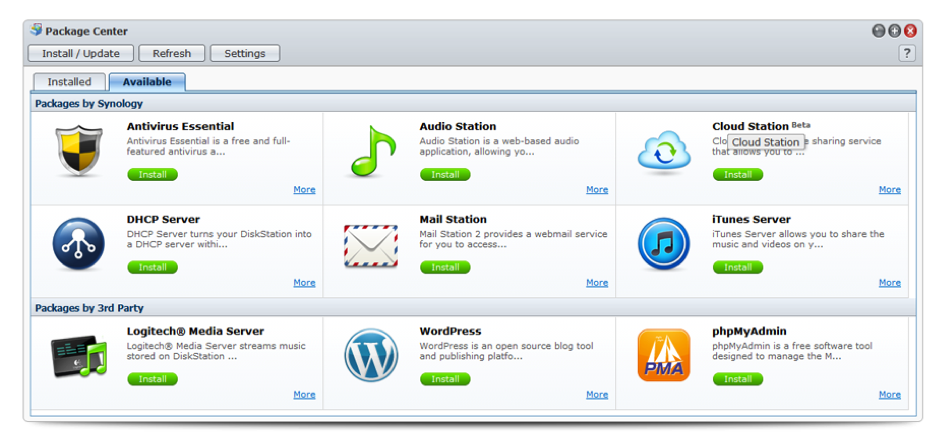 In addition to the new Premium netNAS line, we have also expanded our existing netNAS products for our Economy, Professional and HP Micro Root Servers by a 2 x 3.000 GB netNAS for € 45,00 per month.
You can get the complete overview of our netNAS products here:
We wish you a lot of fun with our new products!
Your blog team from webtropia.com