We can proudly present you our new one on today's Carnival Friday webtropia.com Present home page. Our homepage has been completely redesigned by our designers and now offers a better overview and more information on our various product groups.
In addition, we have completely revised the rotation of the main graphics on the homepage and redesigned the graphics. You can get an impression of our new homepage here: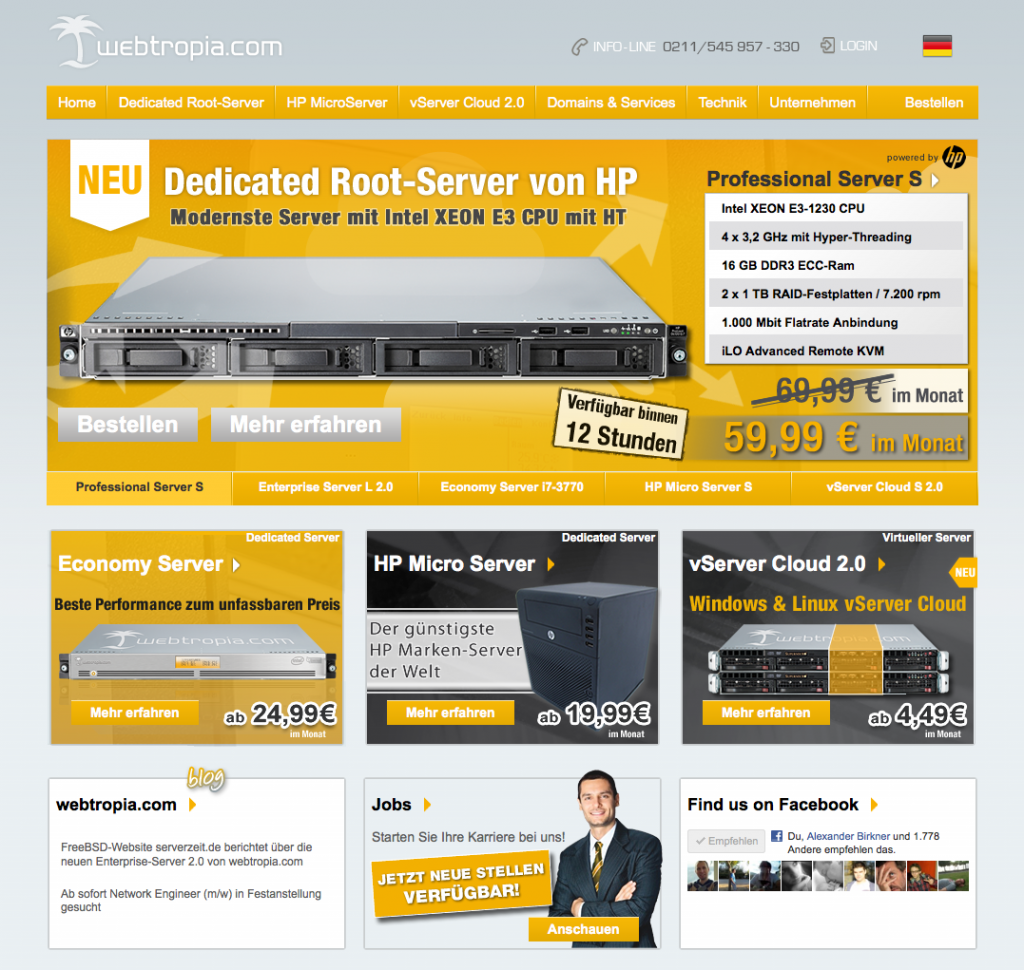 We look forward to your feedback and are happy to receive suggestions for improving our new homepage!
We wish you a happy carnival from Düsseldorf!
Your blog team from webtropia.com