From now on is in our central customer management under https://zkm.webtropia.com our new SSL administration is available to all of our existing customers.
With the new administration you can automatically create your SSL certificates live through us. The process only takes a few minutes and you can do it completely independently.
You can get a small impression of our new administration here: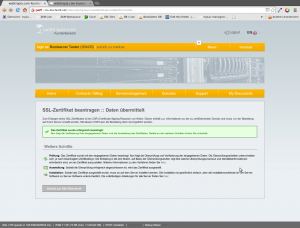 You can get our SSL certificates from an incredibly low price of € 29,99 per year!
You can find a complete overview of our prices and variants here:
http://www.webtropia.com/de/domains-services/ssl.html
If you have any questions or suggestions about our new feature, please do not hesitate to contact us here or at support@webtropia.com to disposal!
We look forward to receiving your feedback!
Your blog team from webtropia.com