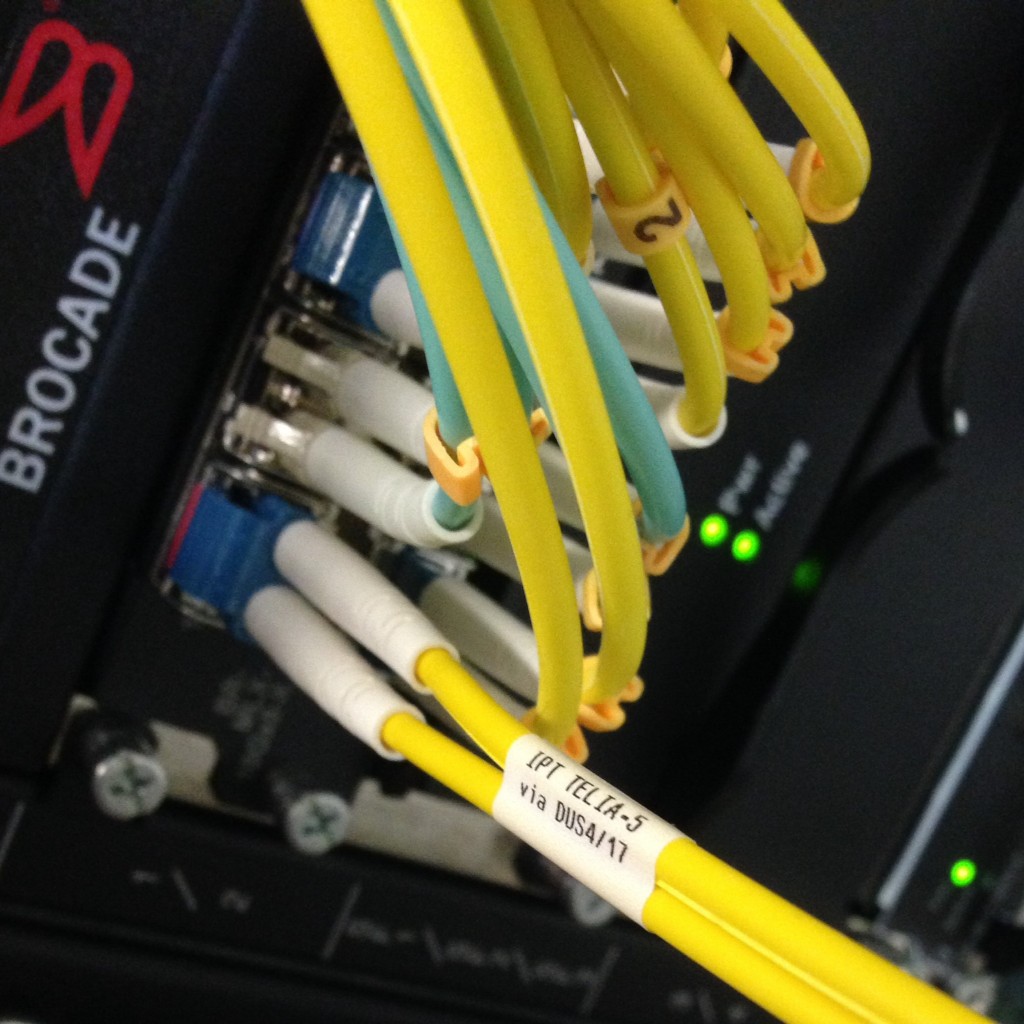 Good morning dear readers of the webtropia blog,
Despite the turn of the year, our network department was busy and ensured several capacities.
For example, we have put another connection to TeliaSonera in Düsseldorf into operation. TeliaSonera is one of the few tier 1 carriers. The Swedish company operates a global fiber optic and IP network and is one of the top 3 operators.
However, it is not enough to simply order another connection from a carrier, including the technology from webtropia.com has a lot to do.
For example, the appropriate ports must be provided, the switching must be made in the company's own fiber optic transport network and, under certain circumstances, existing components must be expanded with new modules. Such upgrades take place regularly at webtropia.com, not only are connections to carriers or Internet exchange points expanded, but internal connections and routers are also regularly provided with more capacity according to the load.
The extension of the connection to Telia will by no means be the last action of our network department this year.
We will keep you up to date at this point and wish you a good start to the day.
Your blog team from webtropia.com