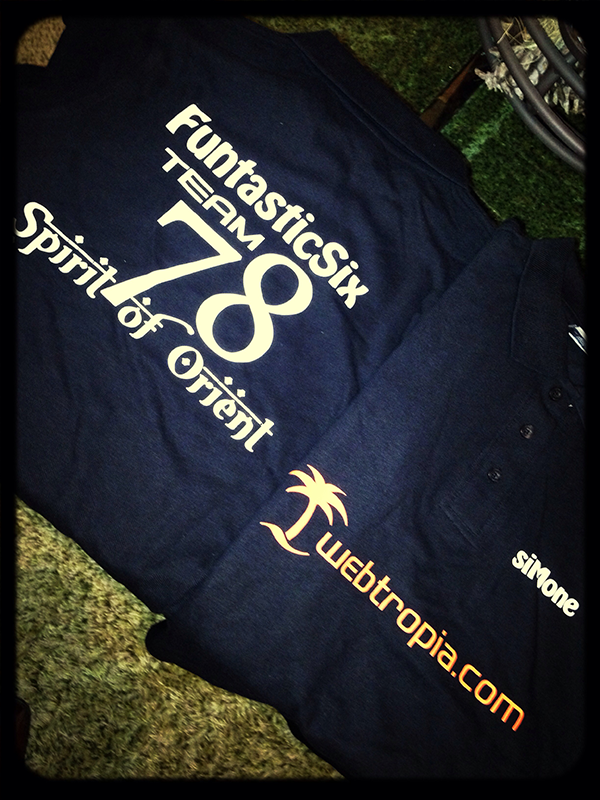 The webtropia.com team is sponsoring Team 78 - the FuntasticSix - at the Allgäu-Orient-Rallye 2014 this year. The team, led by team boss Frank Gross, received a set of personalized team shirts powered by webtropia.com this week.
The Allgäu-Orient-Rallye is a "low budget rally" for people who love adventure and travel and are looking for an affordable alternative to the numerous other rallies in the world.
Why low budget rally?
Low-budget rally because the cars must be at least 20 years old or not worth more than € 1111,11. A similar rule also applies to motorcycles. These, too, must not be younger than 20 years or exceed a value of € 1,11 per ccm displacement.
The Home The approximately twenty-day adventure will then take place on May 3, 2014. The 9th edition of this rally starts at the Kurhaus in Oberstaufen. From there, the further goals are defined as follows:
Balkans - Istanbul - Anatolia - North Cyprus - Israel - Jordan -> Das Objective
You can find more information about the team and their experiences at:
We wish the FuntasticSix an adventurous but safe rally with lots of fun and joy.
Your team of webtropia.com