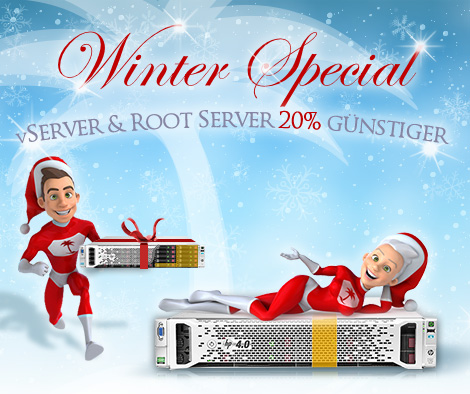 Today is already the meteorological beginning of spring, even if we have not yet noticed it in terms of temperature and the winter special is slowly coming to an end. Now seize the opportunities that are favorable vServers and Root server for rent from our winter special.
In the winter special we made all VPS and root server products available to you at 20% cheaper. You can get a Root Server S for an affordable € 23,99 per month. You can also secure the other variants of the root server in the form of the M, L and XL variants with a discount of 20%. The prices on the website are already discounted.
The same applies to our vServer products, because our vServer S is currently still available here from € 3,99 if the contract period is selected accordingly. The normal monthly price is € 7,99 instead of € 9,99 per month. Just as with the root server, you can also rent the other variants of our VPS at a 20% discount.
So…. Access it quickly before the campaign ends.
If you have any further questions, we are under support@webtropia.com gladly available.